THE 41st ANNUAL CONCERTO COMPETITION
Sponsored by the Fine Arts Orchestral Society
1st place $1,000

2nd place $800

3rd place $700

4th place $500

5th place $400

Honorable Mention $200
Download application here: 2019 Concerto Competition Application
Download Competition Instructions
The five winners will be presented as soloists with the Yonkers Philharmonic Orchestra in a special concert under the baton of maestro Tong Chen, on Saturday May 18th, 2019 at 3:00 PM, at Saunders Trades and Technical High School. Robert Sherman will be the Master of Ceremonies.
Eligability
High School Students (grades 9 through 12) who are residents of,
or who study in Westchester County.

Audition Requirements (Maximum of 15 minutes)

Instrumental contestants should be prepared to perform a solo concerto of the standard orchestral repertoire. All movements must be ready to be performed.
Piano contestants may perform either the first and second or the second and third movements of a standard concerto or a single movement composition for piano and orchestra.
Vocal contestants should be prepared to perform three arias of contrasting styles (e.g. lively vs. sustained) from the standard oratorio or operatic repertoire.
All applicants must be able to perform their selection(s) without music
Please ensure that orchestra parts and score are easily available or be prepared to pay the rental fee.

Contestants are required to provide their own accompanist.
Application Fee
$25 – make check payable to Fine Arts Orchestral Society (FAOS) Postmarked deadline is February 8, 2019
REGULAR MAIL ONLY – NO OTHER MAIL WILL BE ACCEPTED!
Please send application and check to:
FAOS
Attn: Ms.Joyce Henery or Dr. Madeline Mignone
P.O. Box 705 Yonkers, NY 10704
Audition Dates
Preliminary auditions will be held on Monday Evening, March 11, 2019
Final auditions will be held on Wednesday Evening March 13, 2019
For further information please call (914) 793-0909

Download application here: 2019 Concerto Competition Application
Download Competition Instructions

---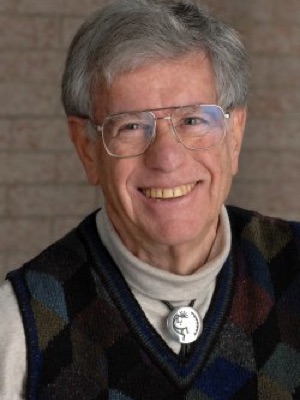 ---
Congratulations to last year's winners of the 40th Annual Concerto Competition
1st place – Julia Feldman, Piano – Liszt Totentanz S.26 for piano and orchestra
2nd place – Jun Lin, Violin – Sarasate Zigeunerweisen, Op. 20
3rd place – Juling Wang, Violin – Mendelssohn Violin Concerto, Op. 64 Mvt I&II
4th place – Rei Koyama, Violin – Mendelssohn Violin Concerto, Op. 64 Mvt III
5th place – Haruki Gonai, Double bass – Koussevitsky Double Bass Concerto, Op. 3
Honorable mention – Christopher Cho, Cello
---
Subscribe to our mailing list!

Get information and notifications about our concerts - just enter your email address here.

---

Purchase and Donate

Donate Now!

ArtsWestchester

This season is made possible in part by ArtsWestchester with funds from the Westchester County Government

ArtsWestchester Community Service Award

Established in 1965 as the Council for the Arts in Westchester, we are New York State's largest private, not-for-profit service organization, working to ensure the availability and accessibility of the arts for all of the county's residents. In 1975, we were named by Westchester County government as the County's designated arts council and we became one of several united arts funds in the country, providing grants and technical support to cultural organizations and artist residencies in the community.

ArtsWestchester gave the Yonkers Philharmonic Orchestra an award for Community Service in 2012.

---

Westchester Community Foundation

The Westchester Community Foundation just awarded us a $15,000 grant for our 5th annual Beethoven Festival concert to be performed on January 27, 2019.

THE WESTCHESTER COMMUNITY FOUNDATION'S (WCF) http://www.wcf-ny.org mission is to connect generous people to the causes they care about and invest in transformative ideas and organizations to improve lives and strengthen our community. WCF is a division of the New York City Community Trust, one of the largest community foundations in the country with assets of approximately $2.6 billion.

---

Contact